New Release: The Latest Installment in the I Escaped Series is here.
BRAND NEW IN THE SURVIVAL SERIES THAT CELEBRATES THE AWESOME HISTORY OF US.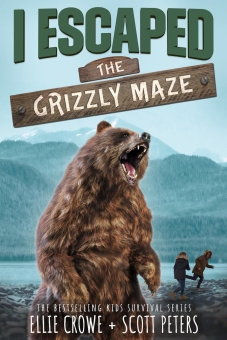 15-year-old Cody battles grizzly bears and massive storms when he's trapped in Alaska's wilderness during a school project. Can he escape?
Find out in the newest series installment from multi-award-winning Ellie Crowe and Scott Peters. It's a gripping Alaska adventure based on the true story of Tim Treadwell, America's famous Grizzly Man.