New Release: Book 8 is here!
BRAND NEW IN THE SURVIVAL SERIES THAT CELEBRATES THE AWESOME HISTORY OF US.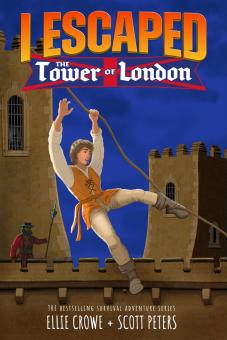 The most dreaded place in Renaissance England is the TOWER OF LONDON. 15-year-old Ben is thrown into the dungeon for trying to help Princess Elizabeth escape. Is he doomed to join the ghosts of prisoners past in the Tower's darkest depths?