New Release: Book 9 is here!
BRAND NEW IN THE SURVIVAL SERIES THAT CELEBRATES THE AWESOME HISTORY OF US.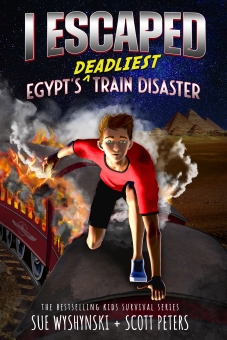 15-year-old Sam is vacationing in Egypt when he's trapped in a burning train that's speeding out of control. Can he escape? A riveting middle-grade tale based on Egypt's 2002 El Ayyat railway accident.