New Release: The Latest Installment in the I Escaped Series is here.
BRAND NEW IN THE SURVIVAL SERIES THAT CELEBRATES THE AWESOME HISTORY OF US.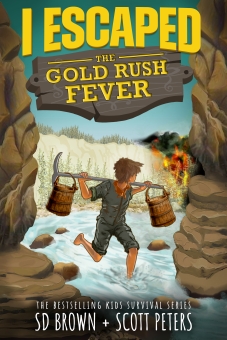 14-year-old Hudson searches for her long-lost father during California's Gold Rush.
Bestselling authors SD Brown and Scott Peters tackle the 1852 Klamath River Conflict in this riveting, kid-powered survival adventure.