True Or False Mazes: Christmas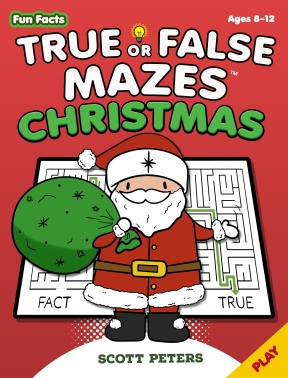 By Scott Peters
Published by Best Day Books For Young Readers
Buy from:

Ho ho ho! 'Tis the season for a holly, jolly maze book to celebrate the heart-warming magic of Christmas.
With 53 true or false fact-mazes about Jolly old Saint Nick, Mrs. Claus, the North Pole, Rudolph the red-nosed reindeer, elves, and fascinating traditions from around the world.
True or False Mazes is the brand new maze game for anyone who likes to laugh!
How does it work? Simply answer the true or false question at the top of the maze, then solve the maze to see if you're right. The maze might look like it has two exits, but only one is real!
It's the perfect stocking stuffer or gift for grandkids, nieces and nephews, and all kids big and small.
Enjoy an enchanting Christmas journey where brainpower meets maze skills. Immerse yourself in a world of holiday puzzles and mind-bending challenges in this exciting new Christmas edition.
Add festivity to long car rides, or curl up amongst the cushions for some quiet play time. It makes a fun family activity that's chock full of jolly facts.
Is Santa's sleigh the fastest vehicle in the world?
Was Jingle Bells the first song played in space?
Do elephants love snacking on Christmas trees?
Is Rudolph's nose the only light on Santa's sleigh?

Uncover the answers as you conquer the mazes!

Are you up for the Christmas challenge? Get your copy now and let the jolly festivity begin!

Here's how it works: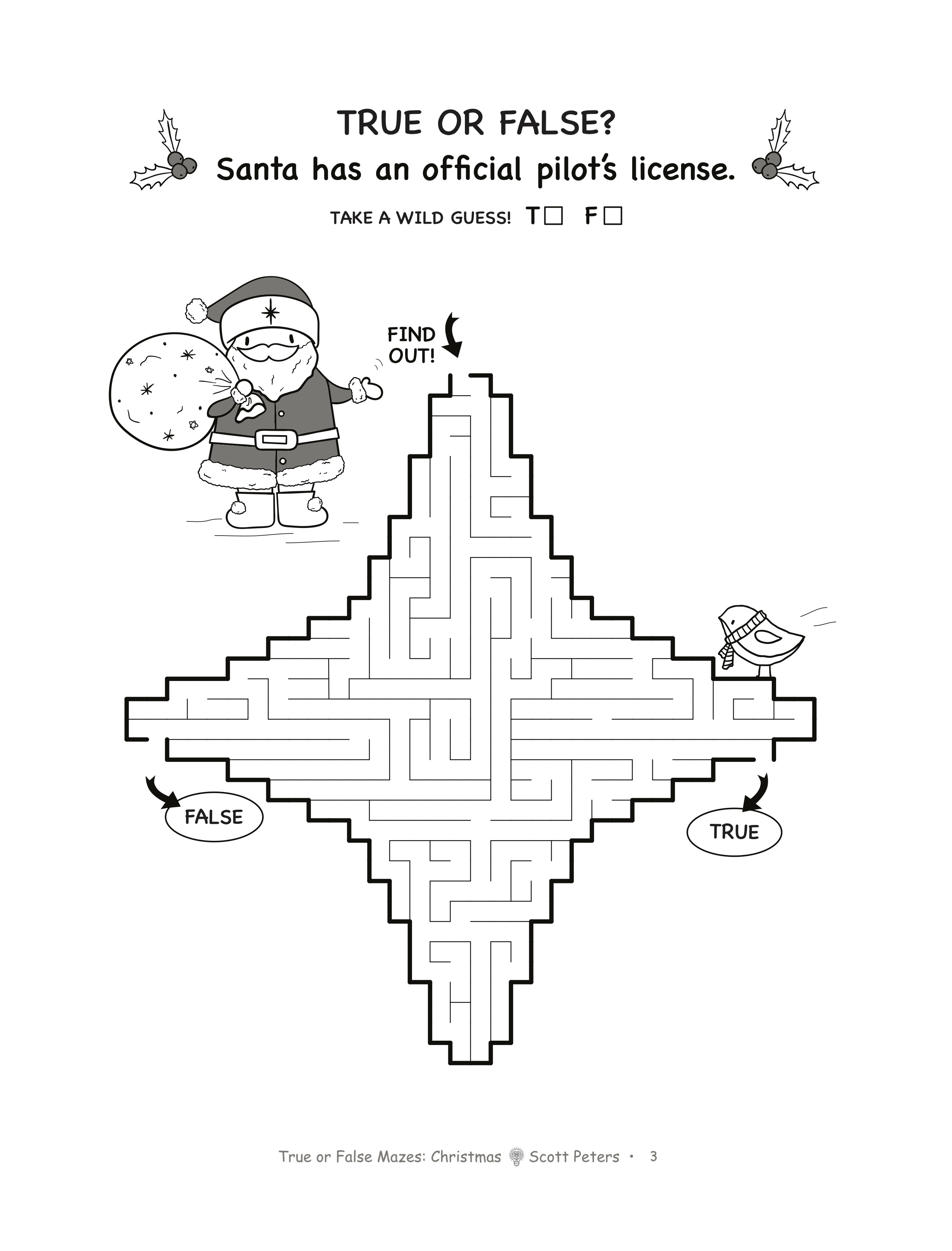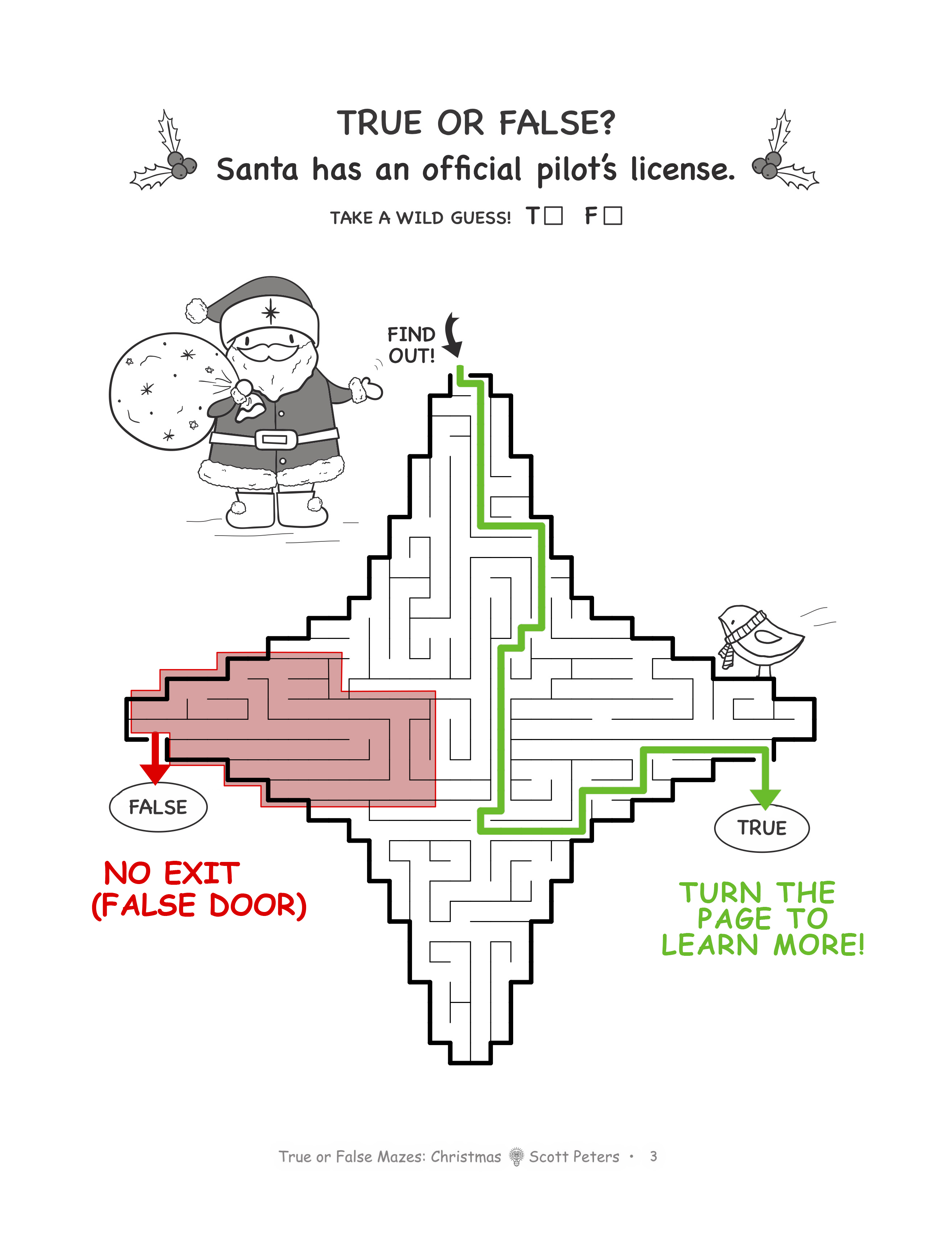 121 pages | 8.5" x 11" | 978-1951019464 | October 26, 2023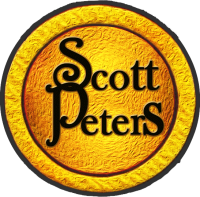 rights@bestdaybooks.com