I Escaped The Donner Party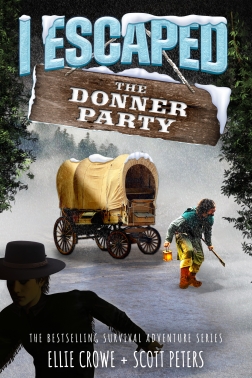 Pioneers on the Oregon Trail, 1846
Published by Best Day Books For Young Readers
The Survival Series that celebrates the awesome history of us.

"a must for every reading list"
The shocking story of the doomed Donner Party expedition is told through the eyes of a brave young pioneer in this powerful survival adventure.
15-year-old Zeke is thrilled to be heading west with over eighty settlers on the famed Oregon Trail. But when their wagon train takes an ill-advised short cut, the pioneers find themselves trapped in a frozen mountain pass. As howling winter storms rage around the Donner Party, there's no way forward or back. Faced with starvation, Zeke must attempt to walk out of the wilderness on sheer willpower alone. Can he ever hope to make it to California? Can he ever hope to escape?

Based on actual survivor accounts and hours of research, this inspirational story is exceptionally vivid, swift-paced, and stirring. The Westward Expansion is a tale of Indians and pioneers, mountains, deserts and places where the buffalo roamed, of covered wagons and horses and a new country taking shape.

This is the 5th children's book in the I Escaped Series about brave kids who face real-world challenges and find ways to escape. Sure to appeal to fans of books like I Survived by New York Times Bestseller Lauren Tarshis, Nathan Hale's Hazardous Tales, stories about America's West for kids, and Bound For Oregon by Jean Van Leeuwen.

Packed with a special section on facts about the Oregon Trail and much more. Includes survivor photos.

An adrenaline-charged tale of bravery, fellowship and non-stop action about one of the most poignant tragedies in American history.

Recommended for ages 9 and up.
Flesch Reading Ease: 84.4
Flesch-Kincaid Grade Level 3.3

This book is for the doers and the dreamers, the cautious and the go-getters, and the survivalists in us all. Because each and every one of us can accomplish miracles.
PREVIEW:
118 pages | 6 x 9 inches | 978-1951019143 | August 9, 2020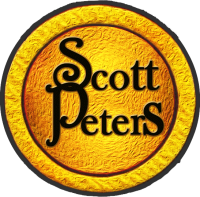 rights@bestdaybooks.com