Mystery of the Egyptian Amulet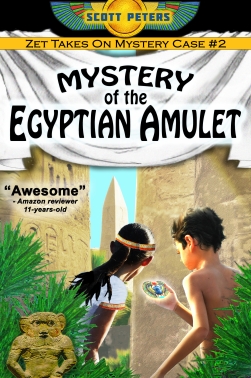 Published by Best Day Books For Young Readers
Meet ancient Egypt's favorite young detectives: twelve-year-old Zet, his trusty kid-sister Kat, and their best friend, Hui.

Packed full of whimsy, fun, and old-world charm.

Detective Zet is on the trail of his latest mystery: priceless amulets are disappearing all over ancient Egypt's city of Thebes. The authorities have no clue where they've gone. To make matters worse, Zet's best friend is trapped in a secretive jewelry apprentice school and visitors aren't allowed! Armed with curiosity--and a brainy sister who can read and write hieroglyphics--Zet sets out in search of answers.

Along the way, the siblings hunt for a meddling ghost, climb through a stinky garbage pile, sidestep a quick-tempered medjay police chief, and learn how hard it is to make a golden amulet. But when their backs are against the wall, Zet, Kat, and Hui rely on the one thing they know best: each other. Because friends, they stick together.
• Watch out! This brain-teaser is infused with magic amulets . . .
• Kid-friendly storytelling woven with mind-boggling facts!
• Strange, missing artifacts abound
• An evil gatekeeper guards the secret jewels
• Short, fast-paced chapters make the Zet mysteries perfect if you're looking for great, easy reading kids books
What kids are saying:
"I am 11 years old. I could not put this book down."
What parents are saying:
"has reread them more than once!"
What teachers are saying:
"students ask to borrow the book"
Curl up with this old-school yarn from the author the Historical Fiction Society calls 'a natural and gifted storyteller'. It's a middle-grade mystery that combines Hardy Boys style sleuthing with heart-warming characters for an exciting puzzle that's perfectly suited for the whole family.
PREVIEW
Paperback | 144 pages | 6 x 9 | 978-0985985219 | October 9, 2020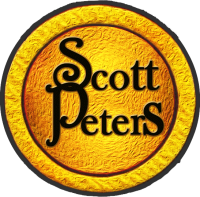 rights@bestdaybooks.com