Mystery of the Egyptian Temple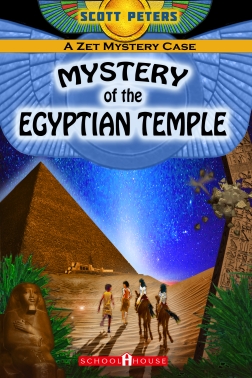 By Scott Peters
Published by Best Day Books For Young Readers
In a golden era of pyramids live two young detectives. This is their adventure.
When Zet finds an Egyptian royal family member visiting his house, he knows something is terribly wrong. He's shocked to hear that a princess has vanished into thin air! Where has she gone? And why is he being asked to play detective? The answer soon becomes clear: no one will suspect a boy searching for clues. It's his job to ask questions and crack the case without stirring up suspicions.
The only problem? Zet must travel far from home and family, down the Nile River to an ancient pyramid construction site. And with his best friend tagging along, things are bound to turn messy. Hui always gets into trouble! Still, the two boys set sail on an exciting adventure. But with a suspicious boat captain on their tail and temple pillars mysteriously crashing to the ground, this missing persons case might be their spookiest challenge yet!
Each story in this middle grade mystery series is a stand-alone mystery that can be read on its own.
Short, fast-paced chapters make the Zet mysteries perfect if you're looking for great, easy reading kids books
Fascinating facts that kids will love are tucked in here and there with the action
Makes a fun read-along book

What kids are saying: "This book is the best mystery book I have ever read!!"
What parents are saying: "both boys beg to read the books"
~ Popular in numerous book clubs, classrooms, and homeschooling. (Lexile: 490-570)
Travel back in time and get lost in a mysterious land of hieroglyphics, gods, mythology, and majesty that the world has never forgotten.
PREVIEW
Paperback, Hardcover | 142 pages | 6 x 9 | 9780985985226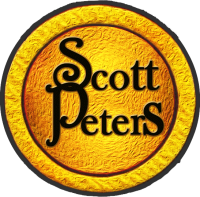 rights@bestdaybooks.com