I Escaped The California Camp Fire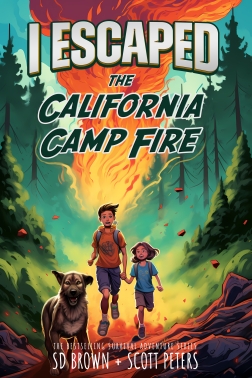 California's Deadliest Wildfire: Paradise, Butte County 2018
By Scott Peters & SD Brown
Published by Best Day Books For Young Readers
"Fast-paced" - Publisher's Weekly

This notable book recounts the 2018 Paradise, California wildfire disaster through the eyes of one brave boy. A Children's Outstanding Release.
Book 2 in the Survival Series that celebrates the awesome history of us.
When 14-year-old Troy's parents leave him in charge overnight, he has no idea his life in Paradise is about to change. He wakes to see a monstrous wildfire racing toward his home. Unable to reach his parents, and with a kid sister, a dog, and a cat to protect, he knows he has to act. How can he get them all to safety? They'll never be able to outrun the fire on foot. He has to make a decision, fast. Does he have what it takes to escape?
Based on eyewitness accounts and hours of research, this inspirational story is exceptionally vivid, swiftpaced, and stirring. The November 2018 Butte County disaster was California's biggest forest fire and has become a defining moment in American disaster history.
Young readers will be transported by the
I Escaped
children's books about brave kids who face real-world challenges and disasters and find ways to escape.
Contains an informative fact section at the back with wildfire information, fire safety tips, and much more.
A study guide is available at https://tinyurl.com/escaped-fire

Flesch reading ease: 89.4
Flesch-Kincaid Grade Level 2.6
"Gripping" - Chico Enterprise Record
This book is for the doers and the dreamers, the cautious and the go-getters, and the survivalists in us all. Because each and every one of us can accomplish miracles.
A powerfully relevant must-read for today's changing climate.
PREVIEW
Paperback | 110 pages | 6 x 9 inches | 9781951019006 | June 23, 2019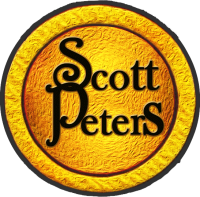 rights@bestdaybooks.com