I Escaped The Grizzly Maze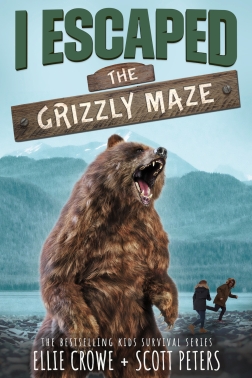 A National Park Survival Story
By Scott Peters & Ellie Crowe
Published by Best Day Books For Young Readers
15-year-old Cody battles grizzly bears and massive storms when he's trapped in Alaska's wilderness during a school project.
From multi-award-winning Ellie Crowe and Scott Peters comes a gripping Alaska adventure based on the true story of Tim Treadwell, America's famous Grizzly Man.
15-year-old Cody is thrilled to be in America's Katmai National Park with his cousins to research bears for his high school project. But they lose contact with the air taxi pilot when their satellite phone falls into the water. Suddenly the wilderness seems out of control. The cousins need help, fast. Cody sets out for Tim Treadwell's camp—the famous bear expert is his only hope. But hungry grizzlies roam the maze of twisting tunnels, and a storm is beginning to rage. Cody is no wilderness expert; he's a kid from California. He's way out of his element. Every hour is a fight because if he gives up, he'll never make it home. Can Cody survive the worst bear disaster in Katmai National Park's history?
This is the 13th children's book in the I Escaped Series about brave boys and girls who face real-world challenges and find ways to escape disaster. Follow these inspiring kids while they brainstorm, help others, and hone their problem-solving skills.
The short chapters make for easy wins, and Cody's gripping situation keeps even reluctant readers turning pages to find out what will happen next.
Great for kids' book clubs and classrooms--a study guide is available at https://scottpetersbooks.com/downloads/worksheets
Bonus:
Contains a bonus fact section about grizzlies, Tim Treadwell, and more
Black and white illustrations bring each chapter to lif
It's the parent-approved Survival Series that celebrates the awesome history of us!
Collect the whole I Escaped Series
"a must for every reading list"
An adrenaline-charged, nonstop action adventure tale of values and courage.
Can Cody survive disaster? Read it and find out!
Paperback, Hardcover, eBook | 107 pages | 6x9 | 978-1951019365 | October 8, 2022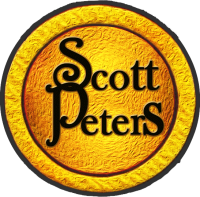 rights@bestdaybooks.com