I Escaped The Killer Bees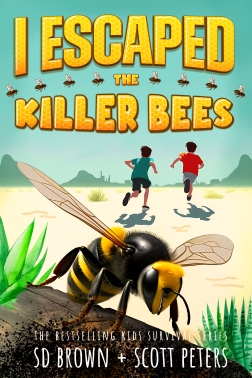 Kids Survival Adventure
By Scott Peters & SD Brown
Published by Best Day Books For Young Readers
Buy from:

Get ready for a thrill ride that will leave readers on the edge of their seats!

Join Carlos and his brother on an unforgettable survival mission that will have readers cheering them on until the very end.

Carlos, a 13-year-old living in Arizona, is stuck at home while his friends are at the BMX race track. Instead of having fun, Carlos is faced with chores. But sometimes, the most unexpected events can turn an ordinary day into an unforeseen adventure!

One fateful moment changes everything for Carlos. As he wields a weed whacker in the yard, a simple mistake sends killer bees swarming out of a hive hidden in the ground. Suddenly, Carlos faces a buzzing menace and has to get his younger brother to safety fast. To make matters worse, the boys have accidentally locked themselves out of the house! Now, Carlos must confront the angry swarm with no refuge in sight. Will Carlos's bravery and resourcefulness be enough to protect his brother until they are out of danger?

"I Escaped The Killer Bees" is not just an adrenaline-pumping adventure; it also provides valuable educational insights into these backyard bugs. After the thrilling story reaches its conclusion, readers can delve into fascinating facts about bees. Discover the remarkable world of these buzzing creatures and gain a deeper understanding of their vital role in our environment.

SD Brown and Scott Peters have made a career out of writing family-friendly, exciting books that have even reluctant readers turning the pages.

Don't miss out on "I Escaped The Killer Bees," an exciting chapter book that combines heart-pounding suspense, courage, and the unbreakable bond between siblings.

This action-packed, must-read book is guaranteed to leave readers buzzing with excitement!
Paperback, Hardcover | 114 pages | 1951019407 | July 12, 2023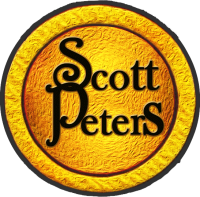 rights@bestdaybooks.com