Wacky Facts Word Search
By Scott Peters
Published by Best Day Books For Young Readers
A historic Word Search and discovery guide to the 50 United States!

Did you know D.C.'s state dinosaur is the Capitalsaurus? That Massachusetts state cookie is chocolate chip? That Connecticut's state song is Yankee Doodle? Or that California's state fabric is Denim? Be inspired by the unique places that span the amazing United States in this curious collection of fact-filled pages and puzzles.

On each commemorative double-page spread, you'll find:
• A state photo highlighted on the US map, to help you locate the state
• The state's capital
• Key facts, including size; state flag; state coin; population; and the order in which the state joined the union
• Each state's inspirational motto
• A spotlight bubble containing a list of interesting and sometimes wacky state symbols!
On the right side, each beautifully laid out, large-print word search puzzle includes key facts, names, and places based on the state's fascinating trivia.

Players young and old will love getting to know America the beautiful. Fun for home studies, for teacher worksheets, word games for middle school, and family car trips.

Large print and big 8.5" x 11" pages make it easy on the eyes.

Includes a bonus certificate of completion for you to personalize.

For kids age 8-12 and up.

So strap on your explorer's hat and sharpen your favorite pencil. . . America's 50 states await you!
Paperback | 124 pages | $8.99 USD | 8.5 x 0.28 x 11 inches | 978-1951019129 | May 2, 2020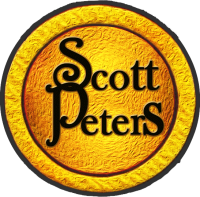 rights@bestdaybooks.com