Mystery of the Egyptian Scroll
By Scott Peters
Published by Best Day Books For Young Readers
You, who have dug deep and sifted hard for a story to read, have unearthed an ancient treasure: a mystery from the dusty ages, when a kid could be a hero and fight for the good of all . . .
12-year-old Zet and his sister Kat love running their family pottery stall. But it's a struggle to keep afloat, now that their father is away fighting the Hyksos invaders. When the siblings learn that a valuable scroll has gone missing, Zet and Kat decide to join forces and play detective. They set out in search of clues. If they can solve the case, they'll win a huge reward for their family. Their problems will be over! Little do they know what troubles lie ahead.

Kids will love this wild adventure. The hunt for answers sends the brave young duo running along the Nile, poking through strange temples bristling with towering pillars, sneaking past walls covered in ancient hieroglyphics, all in a land of glittering gold and mystery that the world has never forgotten.

Praise for Mystery of the Egyptian Scroll:
"A big hit in our library, can't keep it on the shelf." - E. Crow, Librarian

"Action packed" - Middle Grade Fiction Finder

6th grade ELA/SS: "My co-teacher and I have used this book for the past 2 years and the students absolutely love it!" Janine Taft.
Provides a smart step up for readers of Mary Pope Osborne, as it "lends itself to being read by kids moving beyond chapter books." The short chapters provide easy wins for middle school readers and make it perfect for school reading lists.
~ Packed with fascinating ancient Egypt facts kids will love
~ ACTION. SMART. EXCITING
~ A fast-paced book for boys and girls age 9-12 (Lexile: 490-570)
~ Teachers, librarians, and parents will appreciate the ancient civilizations facts and geography and appropriate language for middle-grade readers ages 8-14 Grades 3-7
~ An action-oriented tale that's a great way to introduce middle-school youngsters to the world of ancient Egypt
A study guide is available at bit.ly/egyptstudy
"I am 11 years old and I read this book, it was awesome I could not put this book down." ~ Amazon Reviewer ★★★★★

Grab a copy and begin the adventure!
PREVIEW
Paperback, Hardcover, Kindle | 115 pages | 6x9 | 978-0-9859852-8-8 | August 19, 2012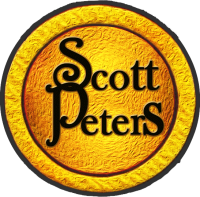 rights@bestdaybooks.com