I Escaped The Gold Rush Fever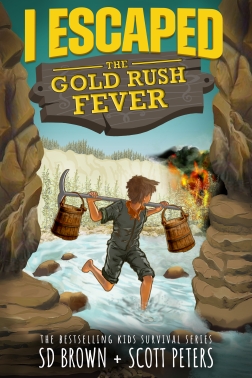 A California Gold Rush Survival Story
By Scott Peters & SD Brown
Published by Best Day Books For Young Readers
14-year-old Hudson searches for her long-lost father during California's Gold Rush.
Bestselling authors SD Brown and Scott Peters tackle the 1852 Klamath River Conflict in this riveting, kid-powered survival adventure.
The parent-approved Survival Series that celebrates the awesome history of us.

It's 1852, and California's Gold Rush is in full swing. Tempers are flaring along the mighty Klamath River, where men are wild with gold-rush fever. 14-year-old Hudson treads carefully amongst them, desperate to find her long-lost father. She can only pray that he'll take her in. A battle erupts between miners and local tribespeople, trapping Hudson in the crossfire. She is no fighter; she's just a runaway kid from San Francisco in need of a family. But her inner strength is sorely tested when her newfound father is attacked and wounded. Hudson can't bear to lose the only parent she's ever known. Can she get them both to safety? Can she survive disaster?

Based on the 1852 Klamath River Conflict during the Wild West era of cowboys and Indians.

Short attention spans - Chapter book - Ages 8 & Up - B&W Illustrations

This is the 11th children's book in the I Escaped Series about brave girls and boys who face real-world challenges and find ways to escape disaster. Sure to appeal to fans of By the Great Horn Spoon! by Sid Fleischman, New York Times Bestseller Lauren Tarshis's I Survived Series, The Ballad of Lucy Whipple by Karen Cushman, and What Was The Gold Rush (What Was Series).

The short chapters make for easy wins, and Hudson's gripping situation keeps even reluctant readers turning pages just to find out what's going to happen next.

Great for kids book clubs and classrooms--a study guide is available at https://scottpetersbooks.com/worksheets

Packed with a special section on facts about California's Gold Rush Fever that's sure to satisfy curious minds.

Flesch Reading Ease: 85.6
Flesch-Kincaid Grade Level 3.2

An important, relevant read about bravery, kindness, and courage.

Collect the whole I Escaped Series

"a must for every reading list"

Can Hudson survive disaster? Read it and find out!
Paperback, Hardcover, eBook | 116 pages | 6" x 9" | 978-1951019327 | April 4, 2022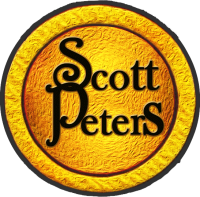 rights@bestdaybooks.com