I Escaped The World's Deadliest Shark Attack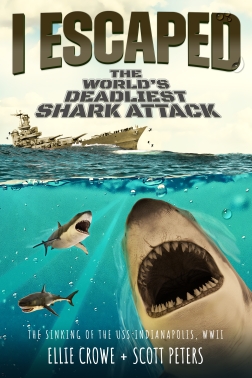 The Sinking of the USS Indianapolis, WW2
By Scott Peters & Ellie Crowe
Published by Best Day Books For Young Readers
The Survival Series that celebrates the awesome history of us.
"a must for every reading list"
A shipwrecked young sailor is lost at sea, surrounded by man-eating sharks, during the world's deadliest shark attack. Can he escape disaster?
16-year-old Josh is thrilled to be a WW2 sailor aboard the mighty USS Indianapolis. But when a Japanese torpedo strikes in the middle of the night, it tears the battleship in half. As the ship sinks, Josh is plunged deep into the black ocean. In horror, he watches the US navy ship begin its death plunge, threatening to pull him down with it. Josh is no swimmer. He's a baseball player from San Antonio, Texas. He's way out of his element. Soon, the first hungry shark begins to circle. Josh is living his worst nightmare, but for how long? Can he stay alive with no lifeboat or food in shark infested waters? Every hour is a fight because if he gives up, he'll never make it home. But does he have what it takes to survive the worst naval disaster in U.S. history? With no rescue team in sight, can Josh ever hope to escape?
Based on eyewitness accounts and hours of research, this inspirational story is exceptionally vivid, swift-paced, and stirring. Toward the end of World War 2, the USS Indianapolis was torpedoed. 900 shipwrecked sailors faced dehydration, saltwater poisoning and exposure in shark-infested waters for 5 days during a top-secret American military mission.
This is the 3rd children's book in the I Escaped Series about brave kids who face real-world challenges and find ways to escape. Packed with a special section on facts about sharks for kids, World War 2 facts, and information about the USS Indianapolis wreck and much more. Includes survivor photos.

A study guide is available at bit.ly/sharkescape

Flesch reading ease: 86.8
Flesch-Kincaid Grade Level 3.0
An adrenaline-charged tale of bravery, fellowship and non-stop action about the worst naval disaster in American history.
PREVIEW
978-1951019075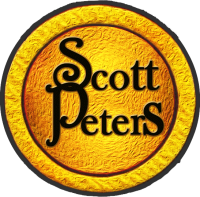 rights@bestdaybooks.com