Mystery of the Egyptian Mummy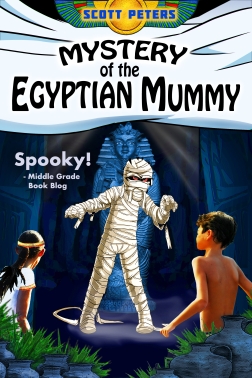 Published by Best Day Books For Young Readers
A spooktacular stand-alone mystery!
"OOOoooooooooooo . . ." The ghostly moan filled the night air.

When 12-year-old Zet finds a moaning mummy haunting his doorstep, he's spooked! Soon, a rumor is zipping around town that Zet and his 11-year-old sister, Kat, are cursed. So when customers start avoiding their family pottery stall, the siblings set out to unwind this creepy mystery, fast. If they don't, their family business will be ruined forever. The hunt for answers sends the courageous young duo paddling up and down the Nile on a wild mummy chase. A run-in with the Royal Mummy Maker reveals the gruesome secrets of mummification. But will it be enough to stop the monster from chasing away their customers?

Short chapters provide easy wins for reluctant readers and make it perfect for school reading lists. Packed with strange and fascinating mummy facts for trivia-loving kids. Send them back in time on a gripping mystery adventure.
"My 10 year old is a resistant reader and found these series of 4 books caught his attention so much so that he wanted to read all of them."
-CPBNY
"Peters is such a natural and gifted storyteller, so adept at bringing the sights and sounds and smells of ancient Egypt alive, that readers of all ages will be swept along."
-Steve Donoghue, Historical Novel Society
For fans of Geronimo Stilton, Scaredy Bat, Mummies in the Morning, Scooby Doo, Legend of the Star Runner, Zombie Reconstruction Squad, You Wouldn't Want To Be An Egyptian Mummy, Summer of the Woods, The Secret Lake, DK Readers

Homeschoolers and teachers: find the common-core study guide at: bit.ly/mummystudy
Warning! Rates a full 'Spooky' on the Kids Campfire Scale!
PREVIEW
Paperback, Hardcover | 120 pages | 6 x 9 | 978-0985985295 | October 9, 2020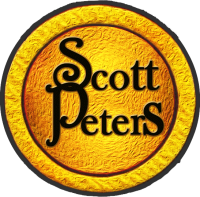 rights@bestdaybooks.com