I Escaped The Saltwater Crocodile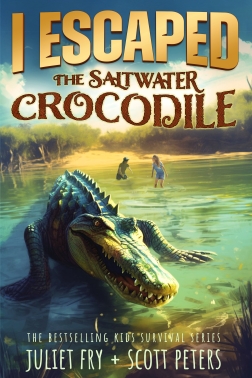 Apex Predator Of The Wild
By Scott Peters & Juliet Fry
Published by Best Day Books For Young Readers
Two siblings battle stormy weather and a hungry crocodile when they're trapped overnight in the branches of a tree.
From bestselling authors Juliet Fry and Scott Peters comes a gripping tale of survival for young readers.
On a stormy night in Australia's Northern Territory, teen siblings Jade and Noah find themselves in a harrowing predicament. High up in a tree, they huddle together as the wind howls and the rain pours down. Below them, lurking in the river, a hungry crocodile patiently waits for an opportunity.
Jade and Noah may know a lot about crocs and the bush, but right now, they're just scared kids. With no phone service to call for help and the relentless rainstorm making their situation worse, survival seems like a distant hope. Will they make it through the night and out of this dangerous encounter with the cunning crocodile?
This is the 15th children's book in the I Escaped Series about brave boys and girls who face real-world challenges and find ways to escape disaster.
The short chapters make for easy wins, and the kids' gripping situation keeps even reluctant readers turning pages to find out what will happen next.
Great for kids book clubs and classrooms. A study guide is available at scottpetersbooks.com/worksheets
Bonus:
Contains a fascinating fact section about saltwater crocodiles
B&W illustrations bring every chapter to life
Flesch Reading Ease: 85.6
Flesch-Kincaid Grade Level 3.2
An important, relevant read about bravery, kindness, and courage.
Collect the whole I Escaped Series
"a must for every reading list"
Can the siblings survive disaster? Read it and find out!
Paperback, Hardcover, eBook | 126 pages | 6" x 9" | 978-1951019433 | September 17, 2023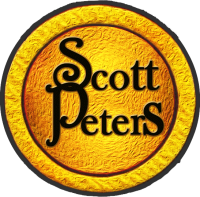 rights@bestdaybooks.com